I'd been over and seen a friends new '08 GS Adventure. He'd gotten all the bells and whistles, including the factory fog light kit. BMW did a very nice modification to the left-side switchgear to make the light control fall readily to thumb.

What I had before: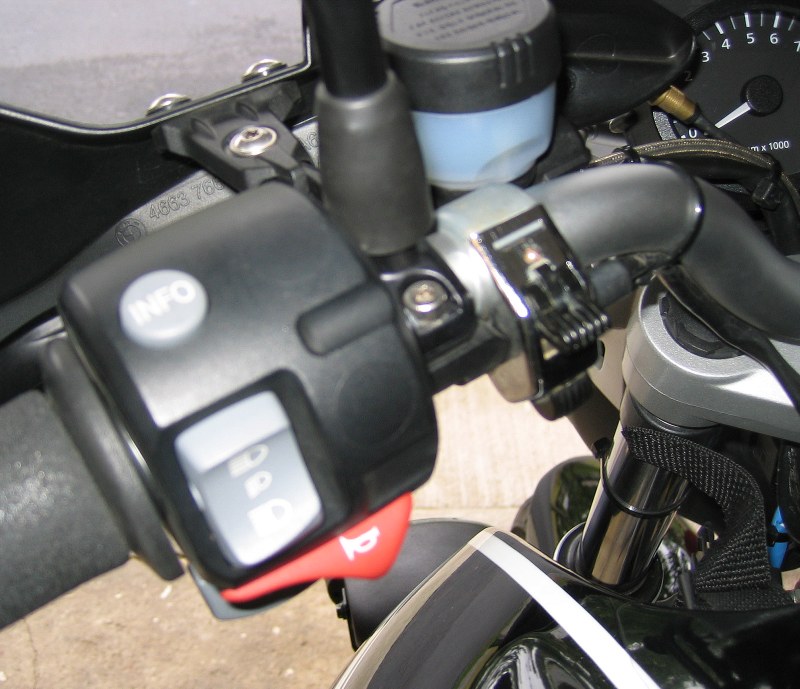 This switch was left over from lights I removed from a Dirt-Squirt Hodaka 100cc off-road bike back in the 70's. (It's almost a perfect twin to a rather rare BMW switch used in the 60's bikes.) I just had it kicking around my parts bin and used it because it fit. What it wasn't too good for was turning the lights on/off since I had to move my hand off the left grip to do so. The GS-Adventure switch setup looked lots better.
I contacted Bud at DeSimone Motorsports (Cherry Hill NJ) - who ordered me the needed parts for the GS-Adventure setup.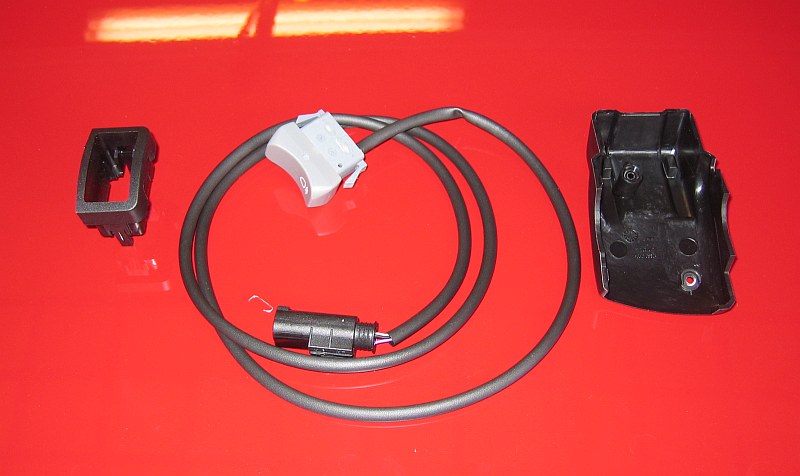 From left to right:
Upper section of switch housing - 61-31-7-702-063, $15.73
Fog Lamp Switch - 61-31-7-694-815, $97.07
Lower section of switch housing - 61-31-7-702-067, 17.33
A tidy little sum, but it will clean up the look of the bike.
Assembled it looked like this: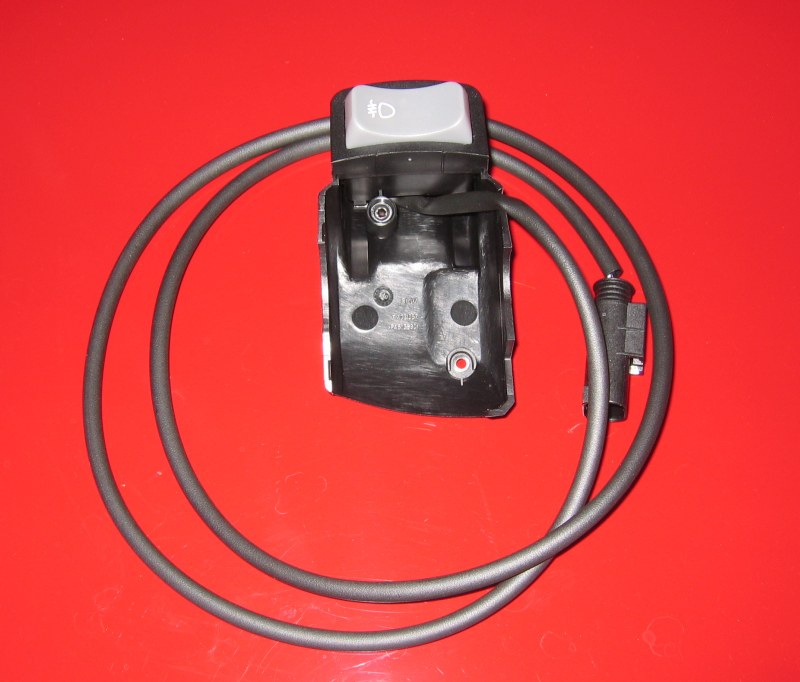 Installing it just involved unscrewing the old back cover of the switch assembly, and screwing this in. The top screw goes in at what looks like an angle due to how the switch housing is shaped: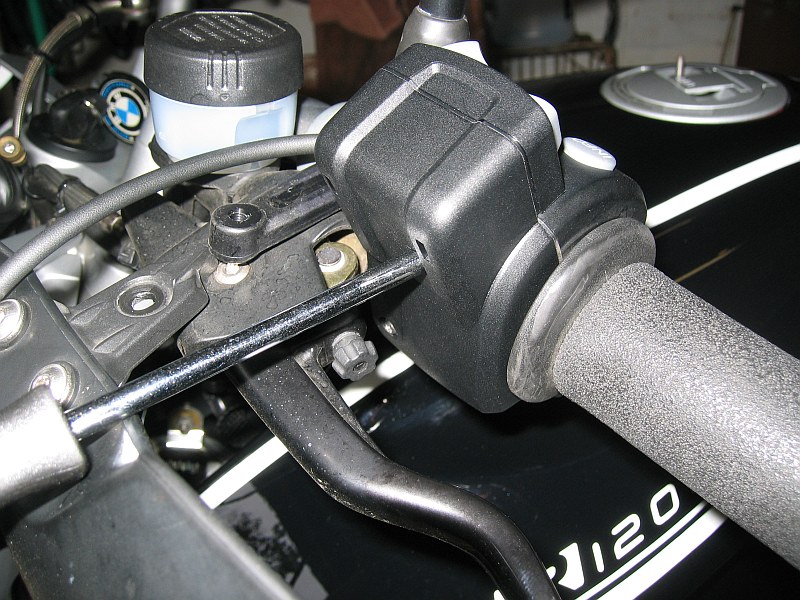 It was necessary to move my GS handguard out of the way a bit to get the angle correct on the Torx driver.
Finished product: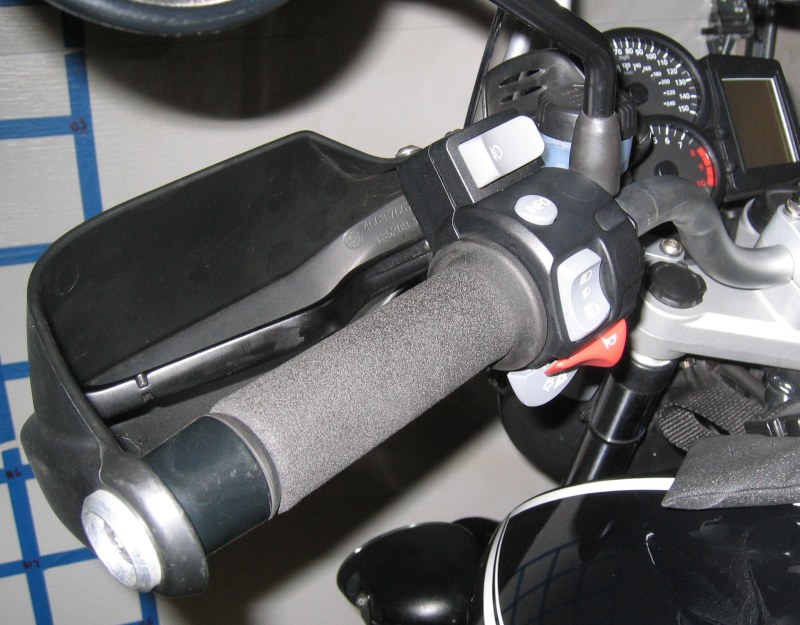 It now falls readily to thumb.. sweet!