Wilbers Suspension
I've been a BIG fan of Wilbers suspension products - mostly because they are really superior, and also because the importer is a good friend, and I'm sort of responsible for him becoming the importer.
One of my first big planned updates for the RS was Wilbers suspension. The stock suspension really wasn't awful, but I knew it could be improved on (I was getting full compression on the front with fairly mild road-bumps) plus this gave me the opportunity to lower the bike just a bit, giving me an almost flat-foot riding stance when stopped at lights.
The oilhead is great - in that it uses a shock type design for front and rear. On previous bikes, I'd only been able to improve the rear suspension easily.. with the Telelever and Paralever, it was a snap to upgrade both ends.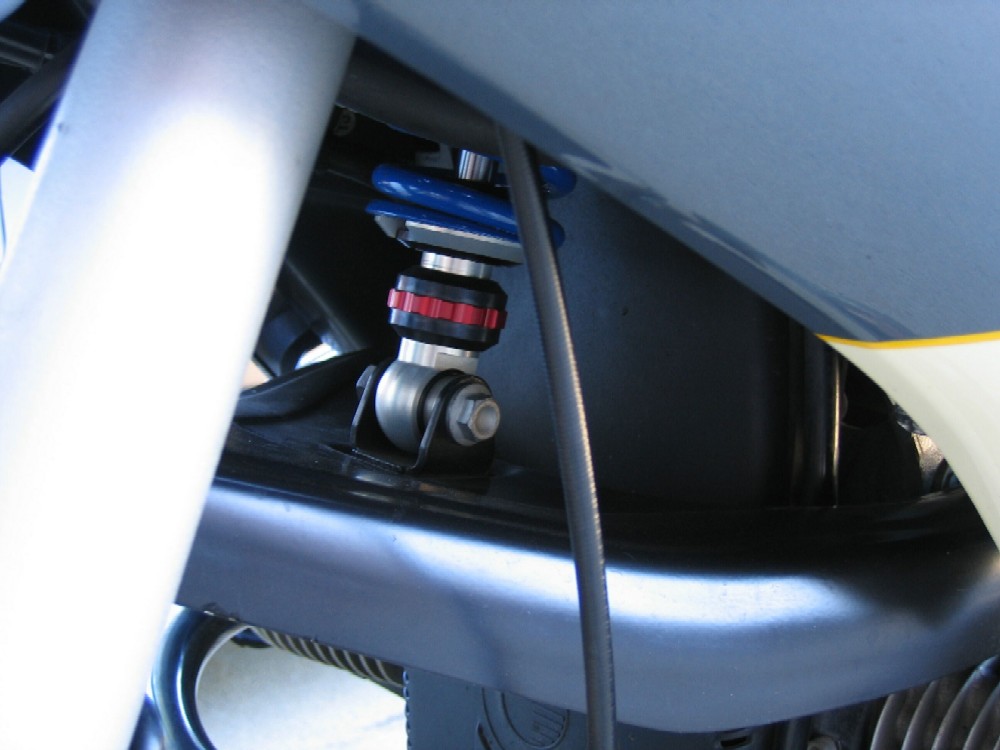 Front suspension - has a manually adjustable preload, and adjustable rebound damping. Compression damping isn't adjustable.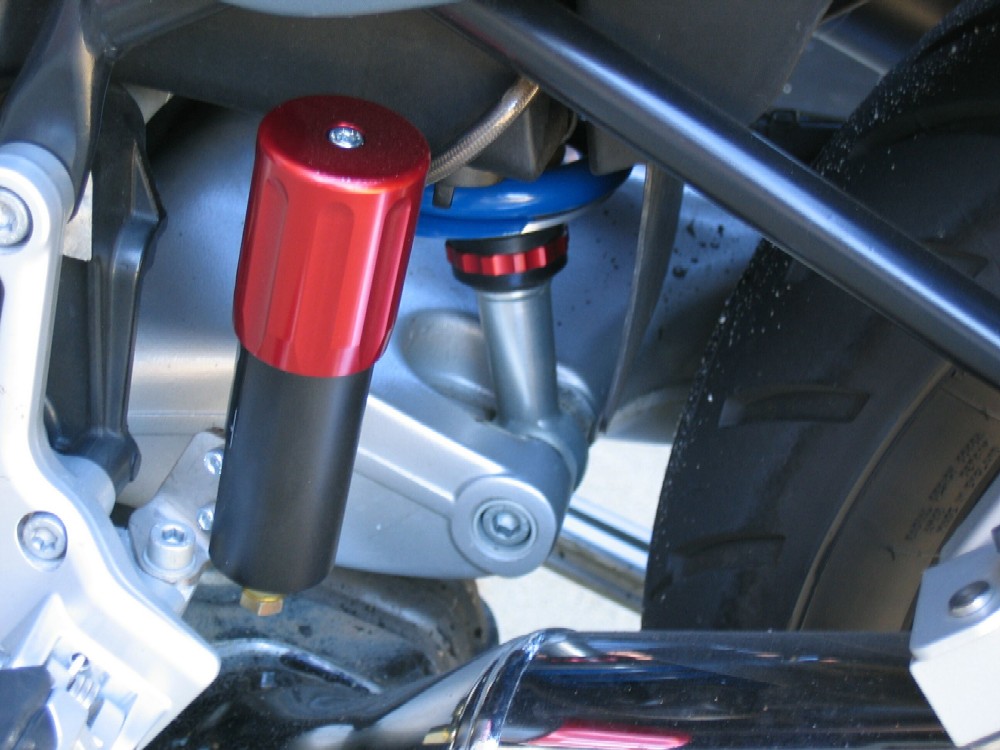 The rear suspension has hydraulic preload adjustment, rebound damping adjustment, and high and low speed compression adjustments (gotta take a photo of that adjustment.) The preload is the large knob and cylinder in this photo, the rebound damping is the smaller red knob located on the bottom of the shock. The compression adjustments are located in the remote oil reservior, mounted on the other side of the bike.
Total time to install was less than 2 hours with common metric tools. No magic really was required.